iPhone/iPad用アプリ マルチタッチ・デバイスを活かした音楽制作アプリ「Blocs Wave」登場!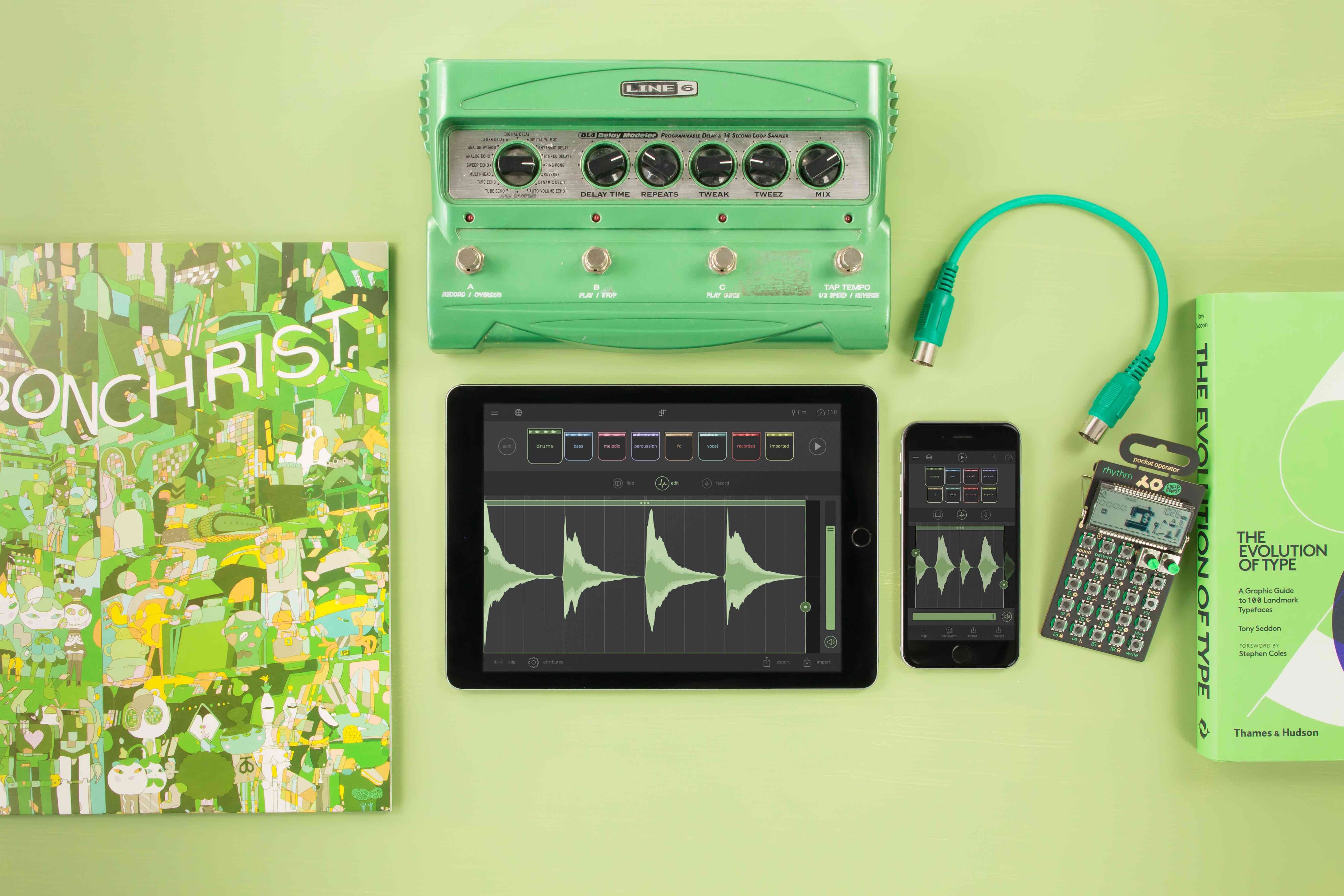 https://www.youtube.com/watch?v=Pjjg1fTMf58
https://www.youtube.com/watch?v=013c0VDDXUE
https://www.youtube.com/watch?v=L3hP8rkGS7A
https://www.youtube.com/watch?v=E-qHwCTzNis
https://www.youtube.com/watch?v=RlCHZrOV38s
https://www.youtube.com/watch?v=pLktmKSUxzU
https://www.youtube.com/watch?v=oXw8jU7p1ok
https://www.youtube.com/watch?v=dyxpicW9ZLQ
https://www.youtube.com/watch?v=fg8av5sS6aQ
https://www.youtube.com/watch?v=-iagpLbmgKI
思い付いたアイディアを素早く形にするiPhone/iPad用アプリ
Novation(ノベーション)よりマルチタッチ・デバイスを活かした音楽制作アプリ「Blocs Wave」登場!
ウェーブ・フォームをタッチして簡単にサウンドメイク
テンポやキーをリアルタイムに変更、リアルタイムストレッチもできる優れモノ
低レイテンシーでオーディオを録音、書き出し可能
自前のサウンドをインポート、エクスポート可能
 AudioCopy

 ,Audiobus

 , AudioShare

 対応
iPhoneスクリーンショット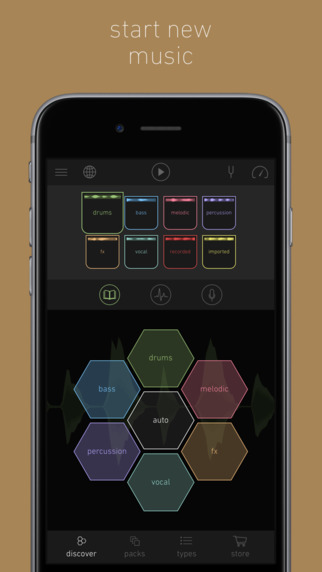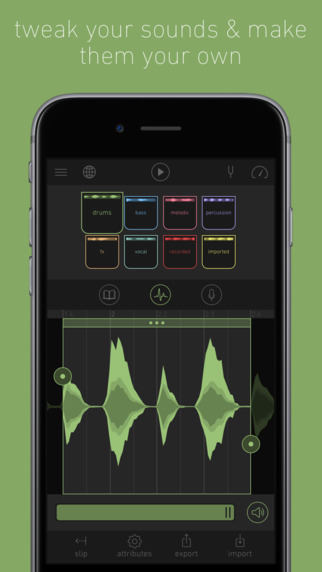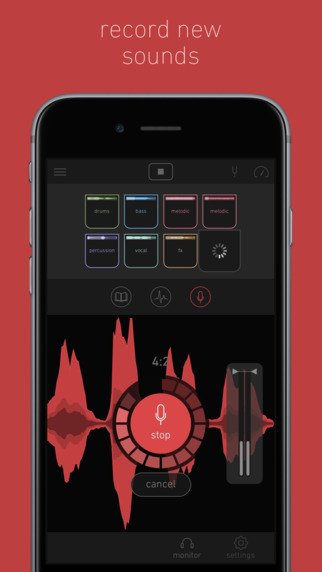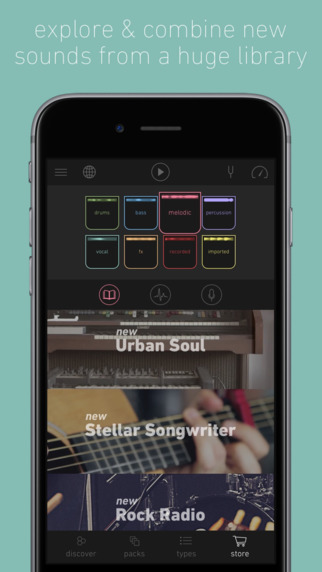 iPadスクリーンショット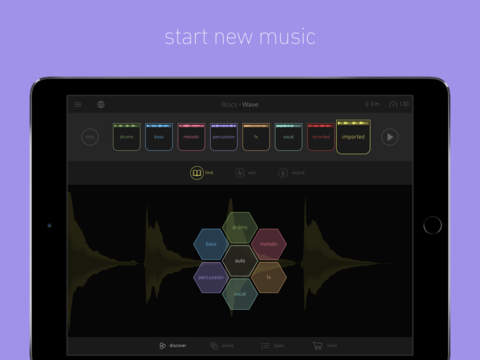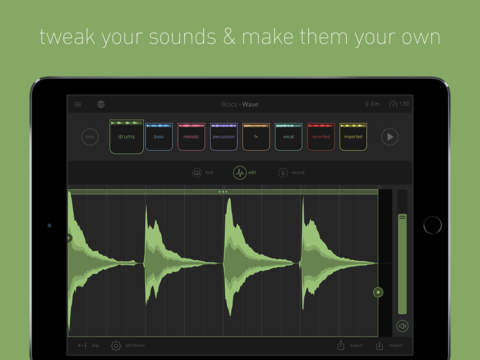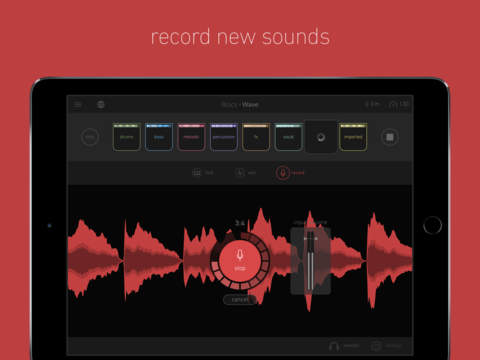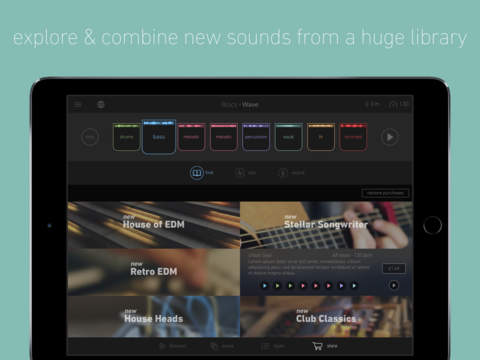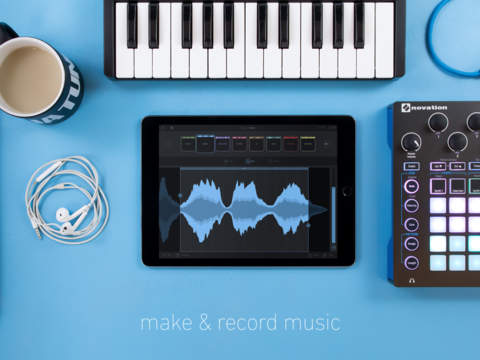 説明

Blocs Wave is a music creation app designed to inspire new musical ideas. Easily combine original professional sounds across a wide array of genres. Tweak your sounds using beautiful touchable waveforms, and make your ideas even more unique. Record your vocals and instruments, and bring your ideas to life within minutes.

Get it now at a special introductory price!

Features
• Start new music – Quickly tap sounds to combine and make new original musical ideas.
• Make every sound unique – Tweak sounds using beautiful touchable waveforms.
• Record new sounds – Effortlessly capture your own sounds, vocals and instruments.
• Explore and combine your sounds from a huge library – Explore amazing sounds across genres from EDM to dubstep, indie to songwriting and tons more.
• Expand your collection – Download even more sounds from an ever expanding pro library

Advanced Features
• Real-time stretch – Change bpm while playing, and blocs will adapt.
• Record with Low-Latency
• Export & Import –  Bring in your own sounds from other apps, or export to them.
• Key aware – All library sounds are 'key aware' and can stay in-key.
• Works well with others –  Audiobus, AudioCopy, AudioShare, and hardware input and outputs supported.

Compatible with iPad 2, iPad (3rd Generation), iPad (4th Generation), iPad Air, iPad Air 2, iPad Mini, iPad Mini 2, iPad Mini 3, iPad Pro

Supports iOS 8 and iOS 9.