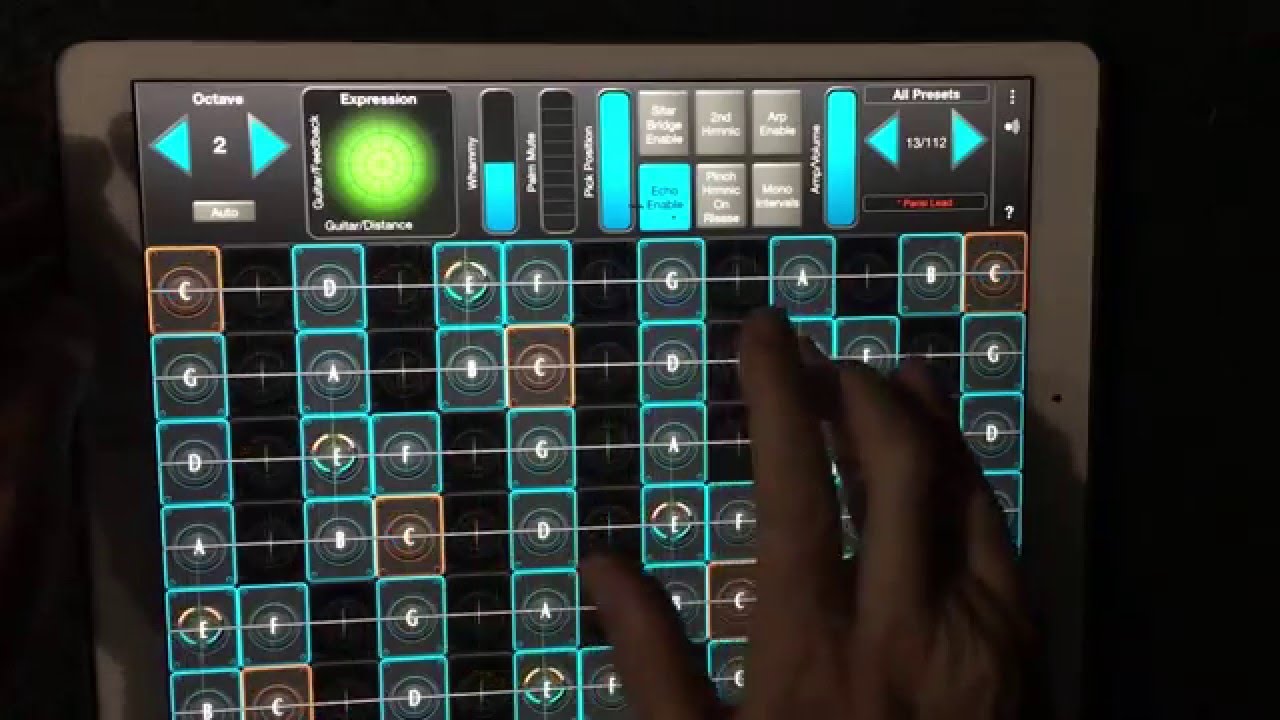 フィジカル・モデリングされたギター/アコースティックなどのサウンドを表現豊かに演奏できるiPadアプリ登場!
| | |
| --- | --- |
| | GeoShred (Version 1.027) |
| カテゴリ: | ミュージック |
| 価格: | ¥2,400 |
| デベロッパ名: | Wizdom Music LLC |
| リリース日: | 2015/12/16 |
| 現Ver.の平均評価: | (無し / 0件の評価) |
| 通算の平均評価: | (無し / 0件の評価) |
iPad スクリーンショット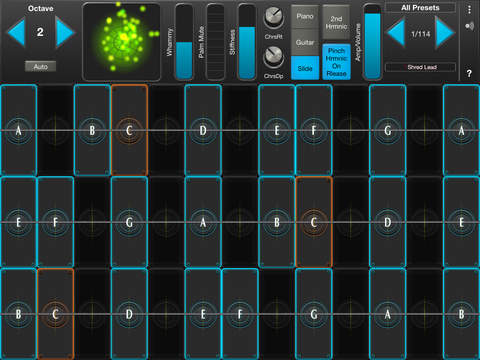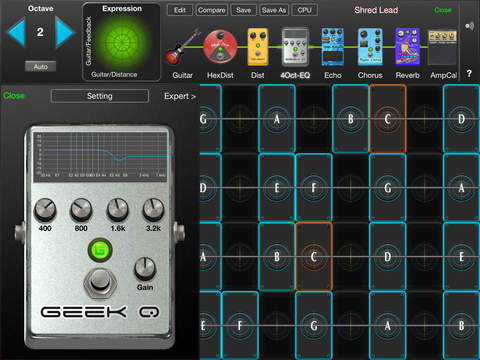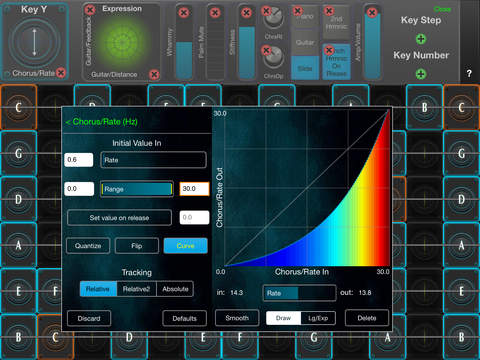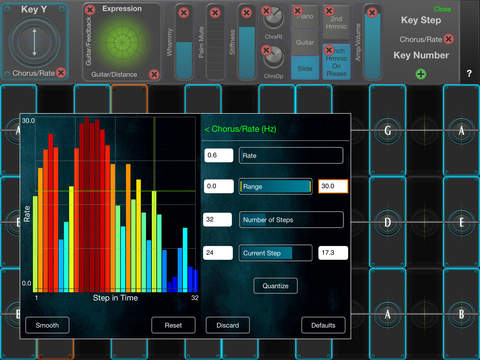 説明

*** Special introductory price of US$14.99 until January 30, 2016 ***
GeoShred, The Future of Shredding … No strings attached

GeoShred is NOT just another app. GeoShred is a powerful, musical instrument that offers a performance environment on a multi-touch surface unlike anything you've ever experienced.
Physical modeling synthesis is back with a vengeance.

GeoShred lets you create music using expressive physical modeling synthesis. You can achieve realistic guitar sounds, and also bend, stretch and manipulate the sound into endless possibilities. You can explore, edit and control the mechanics of a guitar model – solid or hollow body, nylon or metal strings, pick position, harmonics and much, much more!

GeoShred's unique, responsive user interface for performance and extensive sound design enables you to directly control dozens of model parameters and effects.

With GeoShred, you have the power to make music that comes alive with expression, real controllable feedback, finger vibratos, note slides, power chords, auto-arpeggios and much, much more.

GeoShred Features Include:
– Physically modeled guitar sound
– Highly expressive playing surface
– Modeled feedback
– Multiple Modeled effects
– Built in Arpeggiator
– Finger vibrato and slide
– Extensive editing capabilities
– Customizable control surface
– Alternate tuning and interval support
– Intelligent pitch rounding
– Supports Inter-App Audio as well as Audiobus
– Supports Air Turn devices for preset changes
– Easily share your presets with friends

"…turns your iPad into a wonderfully expressive new type of instrument." – macProVideo

"The sounds are absolutely fantastic… You need look no further." – Ask.Audio

GeoShred is a fusion of Jordan Rudess' Wizdom Music Geo Synthesizer's user interface, and moForte's powerful modeled guitar and effects chain. Geo Shred has been jointly developed by Wizdom Music and moForte Inc. It's based on next generation Physical Modeling research of Dr. Julius O. Smith III of Stanford/CCRMA.

Designed for the iPad2, iOS 8.4 or better.