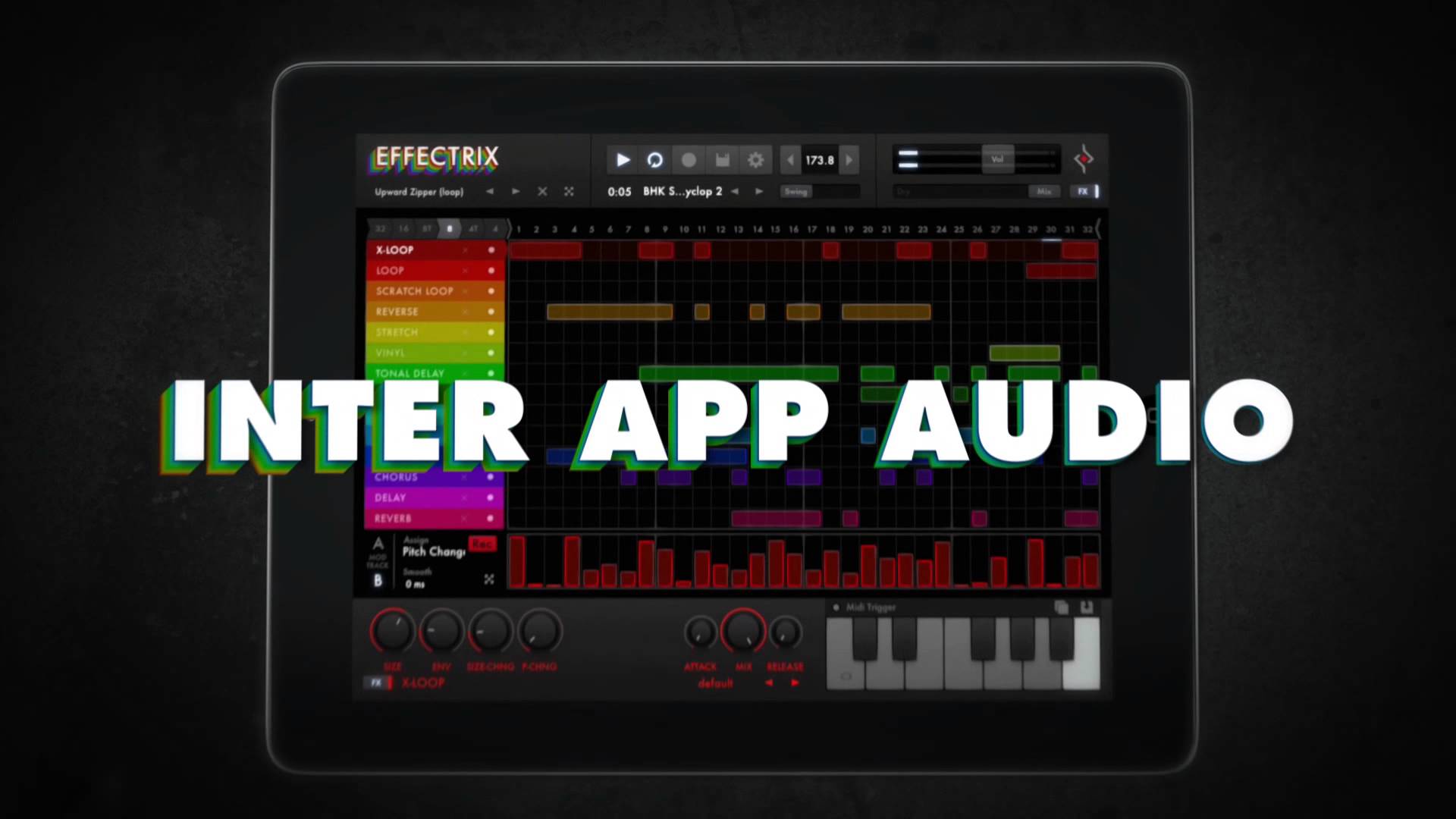 Sugar Bytes のエフェクト・アプリ
パソコン用プラグイン http://sugar-bytes.de/ 
バラエティ豊富なエフェクター
価格: ¥2,400
たくさんのフィルター・エフェクター

価格: ¥1,800
マルチエフェクト・シケーンサー
価格: ¥2,400
サンプル・スライス・シケーンサー、ドラム、ベースシンセ
価格: ¥3,600
ダブステップ、ワブルベース
MIDIステップ・シーケンサー
価格: ¥1,800
| | |
| --- | --- |
| | Effectrix (Version 1.0.0) |
| カテゴリ: | ミュージック |
| 価格: | ¥2,400 |
| デベロッパ名: | Sugar Bytes GmbH |
| リリース日: | 2014/02/08 |
| 現Ver.の平均評価: | (無し / 0件の評価) |
| 通算の平均評価: | (無し / 0件の評価) |
iPad スクリーンショット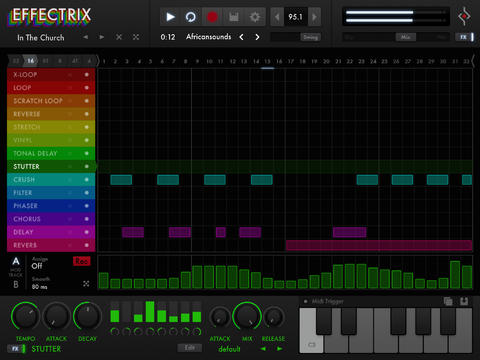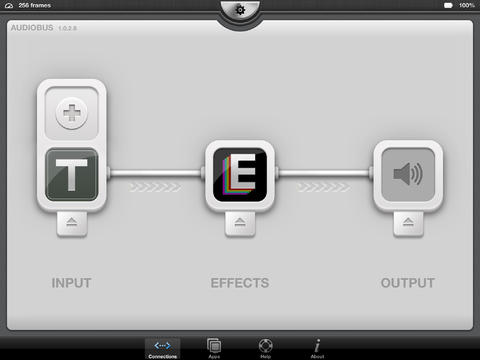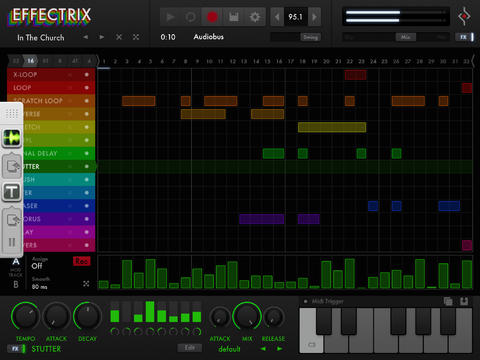 説明

Effectrix is a professional multi-effect sequencer for the iPad.

The game-changing tool for creative and effective music production is now available on the App Store: scatter 14 intelligent effects across a sequencer matrix and create unheard-of sound patterns and cheeky loop collages.

A playful workflow, refined algorithms and carefully parameterised effects lead to outstanding results – fast! The effects, each exceeding conventional wisdom, cover a wide spectrum from classy standards to scandalising splatter sprees.

This iOS port faithfully recreates the desktop engine, today's de-facto standard of finest audio manipulation.

INSTANT INSPIRATION
– quickly create variations and mutations for productive sound design
– 20 fine audio samples installed
– 230 factory presets (100 global, ca. 9 per effect)
– 14 high-quality effects
– redesigned GUI for a smooth iOS workflow

DIG DEEP
– manipulate each individual effect with up to eight parameters
– two modulator tracks per effect
– Seamless iOS integration: full MIDI, IAA, Audiobus
– save your own presets & use them on your desktop version of Effectrix

PRAISE:

Diplo
"I never thought I'd use Effectrix on a Beyonce song. Sugar Bytes help to inspire me with limitlessness of sound."

Armin van Buuren
"A three-band EQ, sometimes the Effectrix… and a whole tube of glue, that's all I need to put together ASOT."

Music Radar
"It's hard to wrench yourself from it, and when you do, you'll probably come away with a head full of new ideas."

iOS WORKFLOW
You name it: Inter-App Audio, AudioBus, Full MIDI Support (Virtual, Network, Extern, Clock Sync), Audiocopy™ / Audiopaste™. Integrated Audio Player and Recorder (iTunes FileSharing, Music Library, Factory Loops).