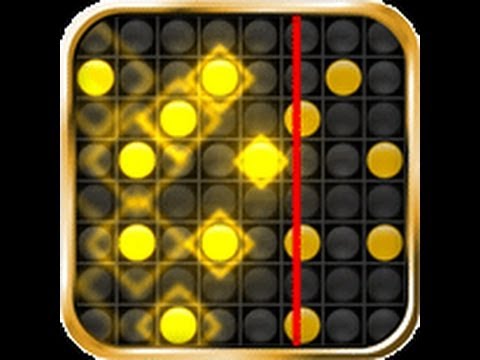 Synergy Sequencer for the iPad Preview
Synergy Sound Studio for iPad Tutorial
Synergy Sequencer for the iPad Tips
16/32/64ノートのステップ・シーケンサーとMIDIが特徴
ドラムキット×11、
アナログシンセ音源×42、
サンプラー音源×55、
パッドシンセ×21、
16チャンネルミキサーを搭載
アプリ内課金で音源追加
※iPad2以降を推奨
| | |
| --- | --- |
| | Synergy Studio (Version 1.00) |
| カテゴリ: | ミュージック |
| 価格: | ¥2,400 |
| デベロッパ名: | 4Pockets.com |
| リリース日: | 2012/11/30 |
| 対応デバイス: | iPad Wi-Fi+3G / iPad 2 Wi-Fi / iPad Wi-Fi / iPad 2 Wi-Fi+3G |
| 現Ver.の平均評価: | (無し / 0件の評価) |
| 通算の平均評価: | (無し / 0件の評価) |
| Game Center: | 非対応 |

Synergy Studio is a sequencer that enables music creation by all musical abilities. By simply tapping on the grid interface users can lay down a series of notes and patterns of up to 64 notes to create a musical sequence.

If you are a seasoned musician looking for a tool to help lay down new ideas or need more advanced features then Synergy has the lot, a fully integrated mixer, lots of plug-in effects, complete customization of instruments and patches and extensive automation facilities.

If you want to experiment more, you can add multiple layers to your patterns by selecting different instruments for each layer. As you build up your layers you can create intricate musical patterns. By switching to the fully integrated mixer and effects options you can take your patterns to a professional level.

There are four main instrument categories to choose from: Drums, Analogue Synthesizer, Sample and Pad Synth. Each category contains different types of instruments – for example in the drum kit category you can choose from an array of different kits including Analogue T9, Orchestra, Rock and Techno. Further instrument packs are available in the Synergy's free sound library or as In-App purchases.

Synergy includes MIDI implementation enabling you to interact with MIDI hardware, such as Synths and Samplers creating a powerful live tool.

Musicians can share projects with other iOS devices using Bluetooth technology. Simply select the WIST function located at the top of the screen to seamlessly connect with other iPad to share tracks and projects with one another.

Exporting your finished songs and patterns from Synergy is just as easy with built in functionality for Dropbox, SoundCloud, Email, Pasteboard or exports directly into other apps such as Meteor Multitrack Recorder.

Although Synergy will run on the iPad 1, to get the full benefit we recommend an iPad 2 or later.

Synergy Studio is from 4PocketsAudio.com, the creators of Meteor Multi-Track recorder and StompBox guitar effects rack, which featured in Apple's iPad 2 TV commercial in January 2012.

• Choose your pattern length from 16, 32 and 64 notes.
• 11 Drum Kits, 42 Analogue Synth instruments, 55 Sampler instruments, 21 Pad Synth instruments.
• Further instruments available from free Sound library and in-App purchases.
• Edit existing instruments to create new ones and save them to use again.
• Easily connect and interact with other MIDI controls.
• Fully integrated mixer and effects unit available.
• 3 BAND Parametric EQ on each of the 16 layers to control the tonal content of a layer.
• Automate panning, fading and effects using the mixer.
• Export and share to other iOS devices via Bluetooth, Pasteboard, SoundCloud, DropBox, Email and FTP.
iPad スクリーンショット