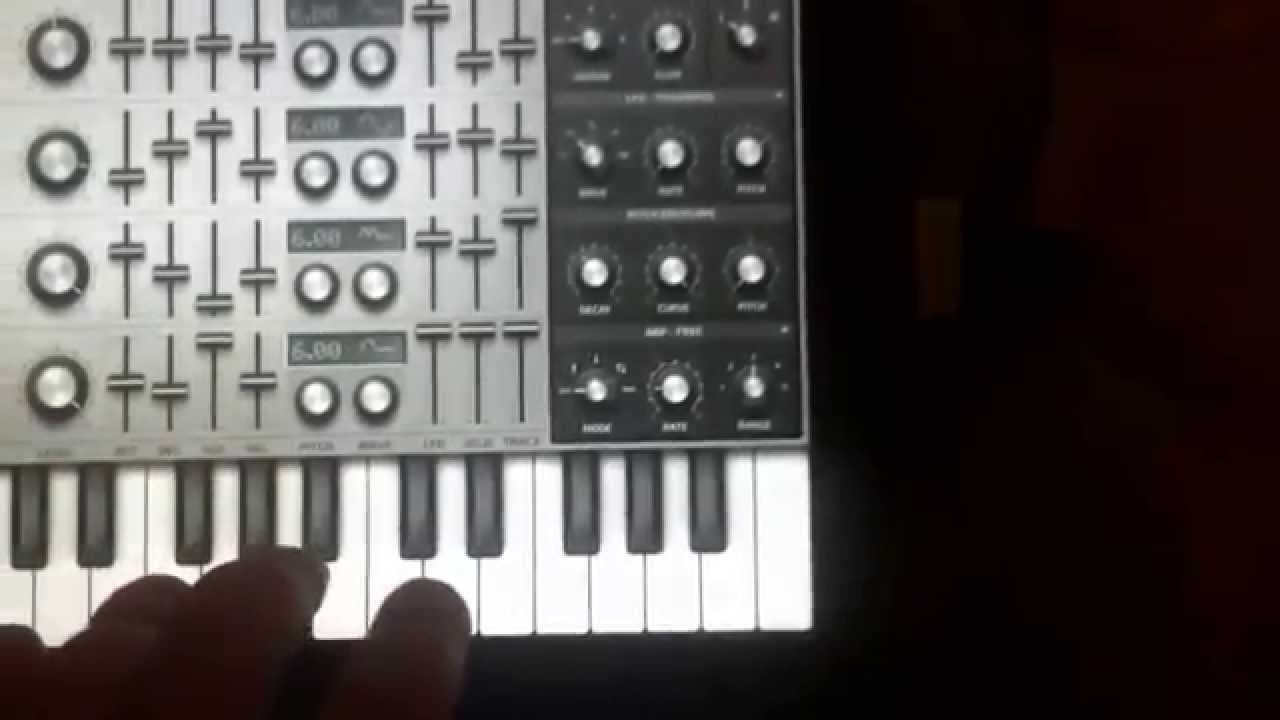 FM4
価格: ¥1,200
4OPのFMシンセサイザー「FM4」iPadアプリ登場!
80年代のDXシリーズを模倣
4 OPERATORS

3 SOUND ENGINES

8 WAVEFORMS

UNISON

ARPEGGIATOR

CONNECTIVITY

supports Inter-App Audio, Background Audio, MIDI

POLYPHONIC

8 voices on iPad-mini/iPad 2

24 voices on iPad Air
| | |
| --- | --- |
| | FM4 (Version 0.4) |
| カテゴリ: | ミュージック |
| 価格: | ¥1,200 |
| デベロッパ名: | Nis Wegmann |
| リリース日: | 2014/12/11 |
| 現Ver.の平均評価: | (5 / 2件の評価) |
| 通算の平均評価: | (無し / 0件の評価) |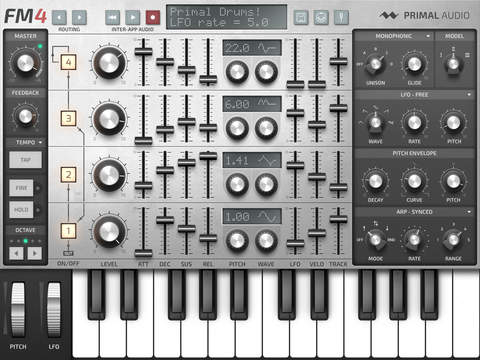 iPad スクリーンショット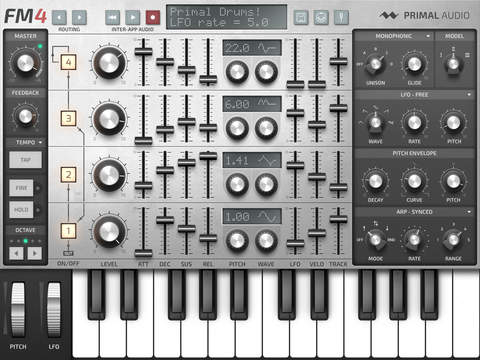 説明

DISCLAIMER: Crashes after startup on iOS 7.0.4. Works fine on iOS 7.1 an upwards. We are looking into this right now and will issue an update that fixes this as soon as possible.

FM4 is a four operator FM synthesizer for iPad. Modelled on the popular DX series from the 1980s FM4 provides the same gritty sound, with a modern interface, and without being bound by the limitations of the original units.

Every aspect of the hardware — from envelope curves to sine-table sizes and quantisation errors to digital-to-analogue converters — has been meticulously analysed, in order to recreate the raw and dirty sound of the original units.

The interface of FM4 has been carefully thought-out and is simple and intuitive, yet powerful — with every parameter being available on a single page. No menus, tabs, or jumping from page to page.

FM4 is capable of producing a multitude of sounds, ranging from punchy basses, crystal-clear bells, and lush pads, to organic textures, striking drums, and piercing leads.

Features:

– Four operators configurable in eight different routings
– Three sound engines modelled on 1980s hardware units
– Eight waveforms derived from classic FM synths
– 2x, 3x, and 4x polyphonic unison
– Tempo-syncable arpeggiator with up, down, up-down, and random patterns
– Microtuning with eight different temperaments
– Supports Inter-App Audio, background audio, and MIDI over bluetooth (support for Audiobus is coming)
– Up to 24 voices of polyphony
– Presets can be imported/exported through iTunes

All product names used are trademarks of their respective owners, and reference to these here in no way constitutes an association or affiliation with Primal Audio. All trademarks are solely used to identify the products whose sound was studied during the development of FM4.